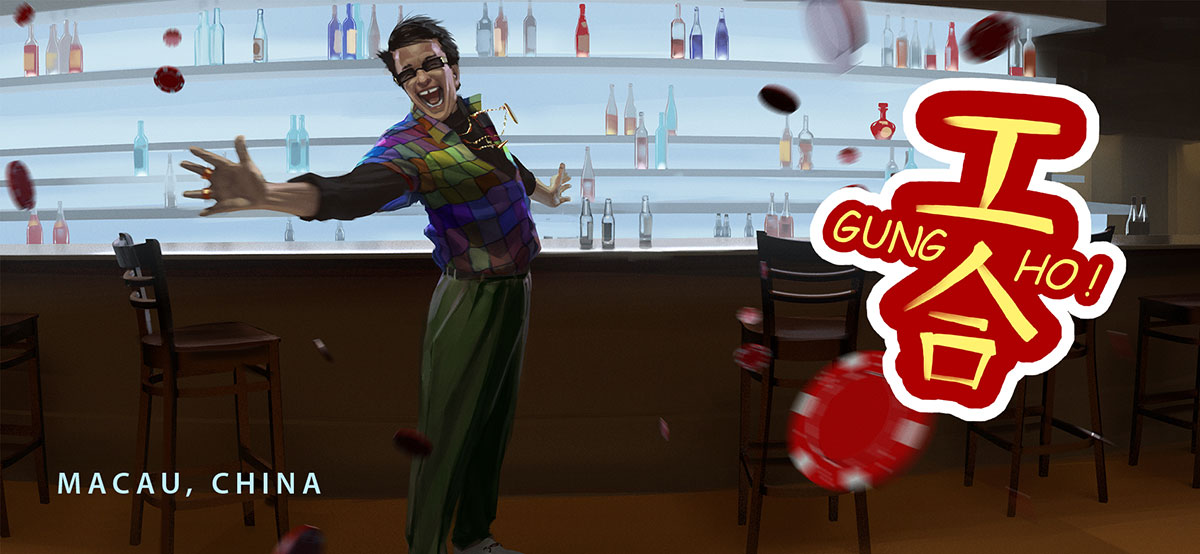 Chickens!
Earn 2+ chips for every hand won without a showdown

3 edge slots
The initial number of slots that you can fill with the unlocked Edges of your choice.
Gung Ho
How do you outplay someone who doesn't appear to  know how to play – yet still wins? That question lingers in Macau's glitzy card rooms as Gung Ho rakes in another uncontested pot.
His thirst for action is as unquenchable as his thirst for cheap beer.  Want to bluff? Steal some big blinds? Find. Another. Game.
You lose some. You win more. The only lost pot is the one you're not in. Can that strategy really hold up against a field of players used to going to the wire?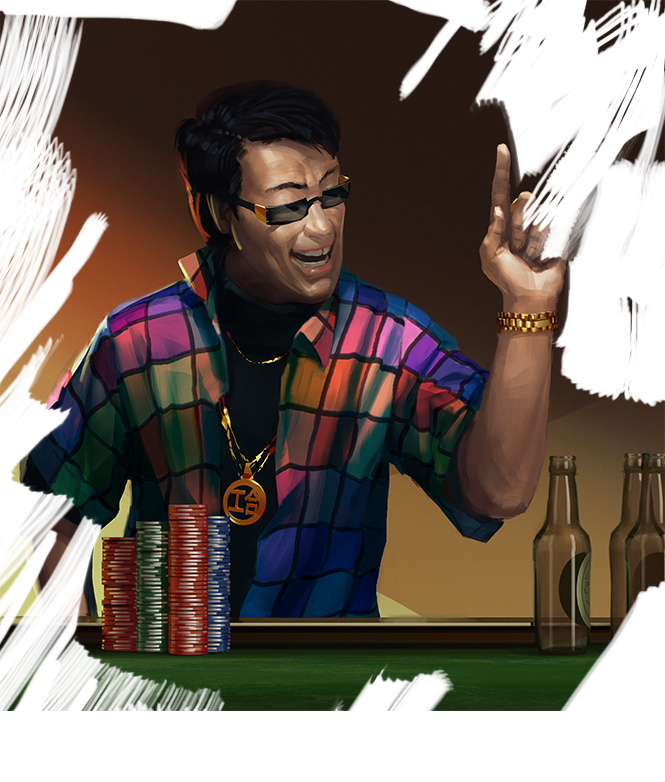 Progression chart – coming soon